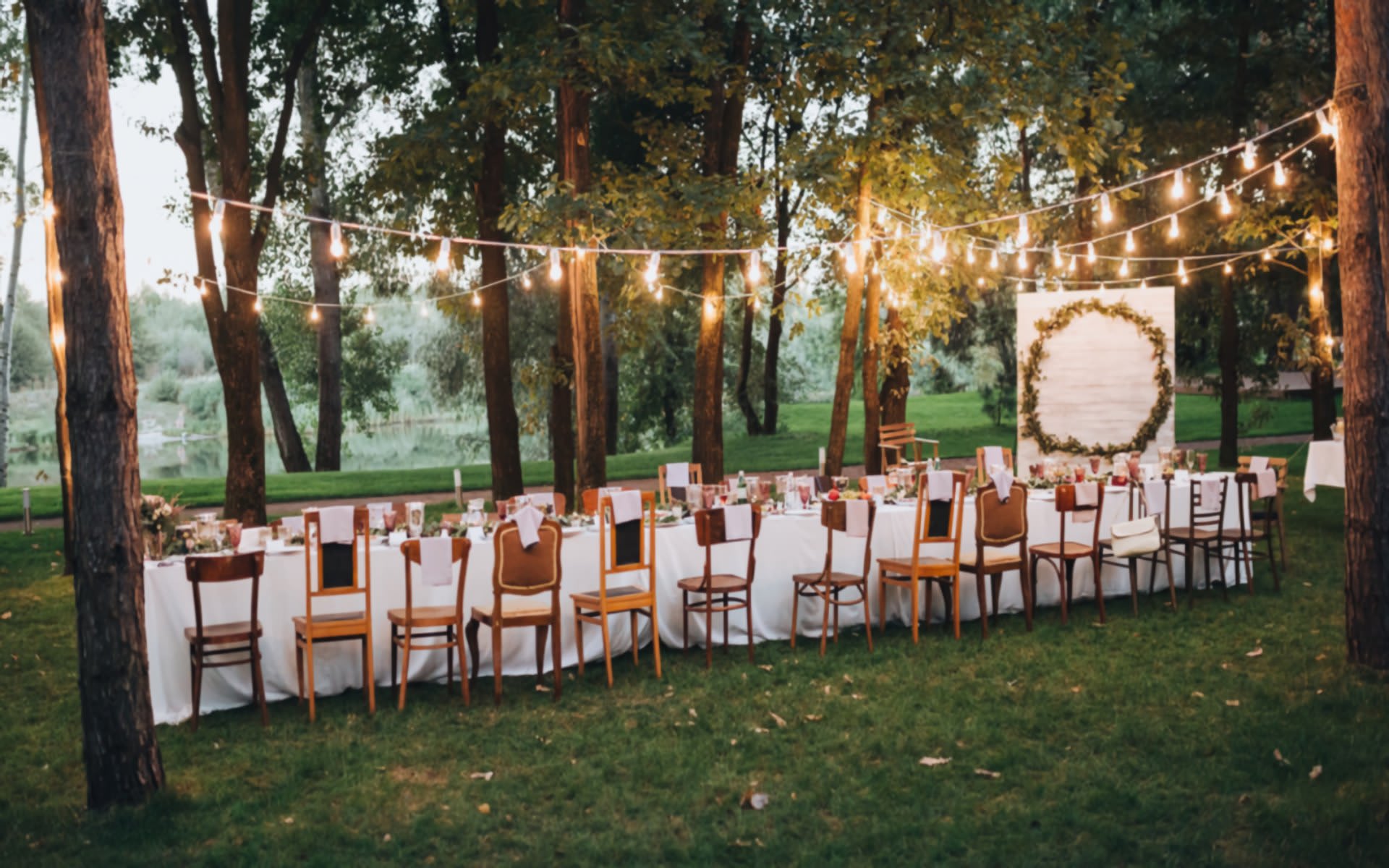 One of the biggest potential benefits of owning a beautiful, spacious home is that it could work as a comfortable and inviting event venue.
Whether you're celebrating the holidays, a birthday, an engagement, or any other special occasion, a luxury property can provide the perfect backdrop.
Of course, hosting a large-scale event requires quite a bit of preparation. Want to make sure your at-home celebration goes well? Follow these tips for success:
Secure the right permits. Depending on the location, the size of your event, and whether you're serving alcohol or not, you may need one or more permits. Check with the appropriate city and state offices as you start to plan.
Check your insurance. You should also review your insurance policies. Do you have liability coverage in case someone is injured on the property? What if something is broken, stolen, or vandalized during the event?
Vet your caterers and other vendors carefully. The vendors you choose will play a key role in how smoothly your event runs. Ask for personal recommendations from people you know and trust, and always schedule a tasting before signing a contract.
Have a bad weather plan. You never know what could happen with the weather. If your event is set for outdoors, be sure to strategize a backup plan just in case. If it's largely indoors, you'll still want a plan for parking and helping guests stay safe and dry as they arrive and depart.
Focus on comfort. Put yourself in the guests' shoes and make sure they'll be comfortable at your event. Will they want fans or shade if the weather is warm? Should you offer a coat check or valet service? These little touches can make all the difference.
Considering another luxury home purchase or just want a better place to host future events? Get in touch today.